Makoto Kamizaki
Name
Makoto Kamizaki
Kanji
上崎真詩(かみざき まこと)
Romaji
Kamizaki Makoto
Bio
Gender
Female
Birthday
June 7th
Blood Type
O
Status
Alive
First Appearance
Anime
Seiren
Seiyū
Japanese
[Shiori Mikami]
Image Gallery
She in class 1-A at Kibito High School, and is a member of the public morals committee. She is extremely timid and weak to pressure, so while she is supposed to be cautioning others about public morals, she ends up bundling her thoughts in. She adores her older sister.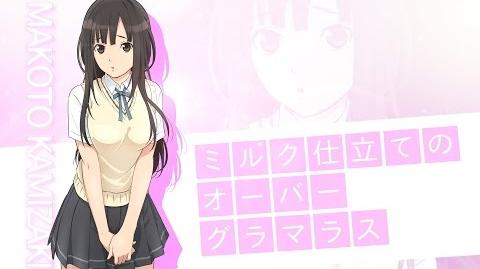 Ad blocker interference detected!
Wikia is a free-to-use site that makes money from advertising. We have a modified experience for viewers using ad blockers

Wikia is not accessible if you've made further modifications. Remove the custom ad blocker rule(s) and the page will load as expected.